Posted by thecitypulse in : The Daily Pulse , add a comment
There's a lot to choose from tonight. Let's get started:
Ringo Starr and His All-Star Band are at the Bank of America Pavillion. The All-Stars 2008 are "The Pride of Wellesley" Billy Squire, Former Men at Work leader Colin Hay, Edgar"Frankenstein" Winter, Gary "Dreamweaver" Wright and Average White Band singer and Guitarist Hamish Stuart. Good seats are still available at $50 & $35. Thinking of going?  C'mon he's a Beatle, there's only 2 of 'em left. You can even buy a family 4 pack at a reasonable price. Here's a set list from last week. Note times…
Start time 8:31PM
1. With A Little Help From My Friends Introduction (Ringo vocal)
2. It Don't Come Easy (Ringo vocal)
3. What Goes On (Ringo vocal)
4. Memphis in My Mind (Ringo vocal)
5. Lonely is the Night (Billy Squier vocal)
6. Free Ride (Edgar Winter vocal)
7. Down Under (Colin Hay vocal)
8. Dream Weaver (Gary Wright vocal)
9. Boys (Ringo vocal/drums)
10. Pick Up the Pieces (Hamish Stuart vocal/guitar)
11. Liverpool 8 (Ringo vocal)
12. Act Naturally (Ringo vocal)
13. Yellow Submarine (Ringo vocal)
14. Are You Lookin' At Me? (Colin vocal/solo acoustic)
15. In the Dark (Billy vocal/solo acoustic)
16. Frankenstein (Edgar keyboards/alto sax/drums)
17. Never Without You (Ringo vocal)
18. Choose Love (Ringo vocal/drums)
19. The Stroke (Billy vocal)
20. Work to Do (Hamish vocal/acoustic guitar)
21. I Wanna Be Your Man (Ringo vocal/drums)
22. Love is Alive (Gary vocal)
23. Who Can it Be Now (Colin vocal)
24. Photograph (Ringo vocal)
25. Oh, My My (Ringo vocal) (Performance Debut)
26. With A Little Help From My Friends (Ringo vocal)
27. Give Peace a Chance (Everyone vocal)
End time 10:45PM (Total time 2 hours and 14 minutes)
You know every song…go and have fun.
Harpers Ferry has Two Hour Change, Trebek and Adam Payne. 18+ show and $7 cover.
The Lizard Lounge has the Dennis Brennan Band on stage at 9:30. $5 gets you in and you never know who might show up.
The MFA's Concerts in the Courtyard Music series continues tonight with Grupo Fantasma, "one of the most soulful and danceable bands in the US." Tickets are $25 and $20 for Seniors, Students and MFA members. A great deal.
Atwood's Tavern in Cambridge has a Pub Quiz at 7 and Little Guitar @ 10.
in Somerville has The Rex Complex.
T.T's has a quadruple bill at reasonable price of $7. The bands are: Erica Owen, Polyethylene, Tara White and Final Hour.
Fish(from Marillion) w/Township is at the Paradise. It's an 18+ show and tickets are $30.
The Middle East upstairs has the triple bill of Delta Spirit, Salt and Samovar as well as Hundred Year War. It's an 18+ show and tix are $10.
Downstairs at the Middle East it's The Unlimited Enthusiasm Expo '08 with Harry and the Potters, Math the Band and Uncle Monsterface. This is an ALL AGES SHOW!!!!! Doors open at 6. Tix are $12.
Bad Art Ensemble is at the Plough tonight.
Hope to see you at one of these shows tonight. Check back tomorrow for more right here at thecitypulse.com
Posted by thecitypulse in : The Daily Pulse , add a comment
 The Dave Matthews Band play their first of two shows at the Comcast Center in Mansfield…good luck getting tickets. Both shows are sold out.
 Here's another sold out show tonight. Brit pop star Natasha Bedingfield is at the Paradise. Next time she hits town it will definitely be a bigger venue. 
 The Lizard Lounge has Jesse Dee w/Avi & Celia. It's just $5 to get in.
 Amy Fairchild is at Atwood's Tavern. 
 Jeremy Lyons wraps up his residency at Toast tonight.
 Folk/Blues artist Brendan Hogan is at Johnny D's.
T.T's has Kickdrum, Berlin Walls and Neighborhood Male Racoons. $7 gets you in for this triple bill.
 The Middle East Upstairs also has a triple bill of Burning Brides, Year Long Disaster & The Last Vegas. $10 at the door for this 18+ show. 
It's Goth DJ Night at the Plough and Stars.
Now, for this weeks new music and movie releases:
 They're baaaaaack!!! Motley Crue - The Saints of Los Angeles. Based loosely on their autobiography, The Dirt, the Crue gives us 13 upbeat tunes.
 Ry Cooder - I, Flathead
 Alejandro Escovedo - Real Animal - A very strong rock album.
 Sigur Ros - Med Sud I Eyrum Vid Spilum Endalaust - This is their 5th release. BTW the title translated is " With A Buzz In Our Ears We Play Endlessly." 
 Big Brother and The Holding Company - Lost Tapes - Previously unreleased material from 1966 and 1967. All before Janis Joplin joined them…oh boy.
 Blondie - Parallel Lines - It's the 30th Anniversary re-re-release of the album that gave us Heart of Glass, One way or Another plus many others and it even comes with a Bonus DVD featuring videos and a Top of the Pops appearance.
 G. Love & Special Sauce - Superhero Brother - Philly native but now Boston taxpayer G. Love releases another collection of great tunes. He even adds horns this time. 
 Billy Idol - Idolize Yourself - Yes, it's another greatest hits release from an artist that hasn't had a hit in 18 years. Go ahead check it out.  Oh, yeah it has 2 new songs and the bonus DVD. He released his last greatest hits 7 years ago with 14 of the 18 songs included on this collection.
 Amos Lee - Last days at the Lodge - His 3rd release features a cracker jack band. Doyle Bramhall II on guitar, Pino Palladino on Bass and drummer James Gadson and produced by Don Was.
 Edwin McCain - Nobody's fault but Mine - His first "all covers" album. 15 of Edwin's favorite tunes sung by him for you.
 Liz Phair - Exile in Guyville(Deluxe Edition) - Liz' debut gets the "Deluxe" treatment. It only contains a few extra tunes but comes with a Bonus DVD with a fantastic 90 minute documentary.
 Shinedown - The Sound of Madness - Will the 3rd time be a charm for this Jacksonville, Florida band??? We'll find out…
DVD's:
Persepolis
10,000 B.C. 
The Spiderwick Chronicles
In Bruges
Honeydripper
The New Adventures of Old Christine, Season 2
Check back everyday to find out what's going on right here at thecitypulse.com 
Posted by thecitypulse in : The Daily Pulse , add a comment
Before I begin. I am dedicating today's thecitypulse.com in memory of George Carlin who passed away last night in L.A. He was 71 years old and will be surely missed. He worked here in Boston early on in his career at WEZE-AM which was based in the Copley Hotel.  
 R.I.P (1937 - 2008) 
Welcome to another week. Sorry about not posting yesterday. There were 2 shows you should've been at last night. We had 2 Stevie's in town. Wonder at the Comcast Center and Nicks at the Pavilion. Hope you made it out to either one. Well tonite at the Pavilion, its Boston favorites:
 Tickets are $65 and $85. Thinking of going?? Here's a recent set list:
Instrumental: 
Everyone's Gone to the Movies 
The Fez 
into 
Royal Scam 
I Got the News 
Showbiz Kids 
Everything You Did 
Two Against Nature 
Hey Nineteen 
Godwhacker 
Babylon Sisters 
New Frontier 
Gaucho, sung by Walter 
Glamour Profession 
Parker's Band 
Black Friday 
The Supremes Itching in my Heart 
Band intro by Walter 
Josie 
Peg 
FM 
Encores 
Don't Take Me Alive 
Kid C 
 Maria Taylor is at the Paradise. Lots of buzz surrounding this singer who hails from Birmingham, Alabama. Jonathan Rice and Nick Freitas open this 18+ show. Tickets are $12. 
T.T's has Mmoss, Loto Ball Show and Silver Apples. $10 gets ya in the door.
 White Hinterland, Deer Tick and Virgin Frost. This 18+ show gets under way at 9p and is only $9.
Do you want to test your knowledge of useless facts?? Well, then head on out to Johnny D's in Somerville where its Free Pizza and trivia night.
 The Sox are at Fenway with the Diamondbacks in town. Yes, we're still in interleague play. Josh Beckett will hit the mound for the Sox.
Have a great Monday!!! Don't forget, tomorrow is new release day. Check back whats new in music and dvd releases right here at thecitypulse.com
I leave you with a quote from the late great George Carlin. "Don't sweat the petty things and don't pet the sweaty things." 
Posted by thecitypulse in : The Daily Pulse , add a comment
June 21, 2008
 Blondie is at the South Shore Music Circus in Cohasset. They're celebrating the 30th anniversary of their Parallel Lines album. You know, the one that gave us "Heart of Glass" and "One Way or Another." Tickets are still available and range from $37.75 to $52.75. The SSMC is a nice intimate venue to see a band.
 Staying in the city? Check out Yael Naim. She's at the Berklee Performance Center. Yael is another artist who got exposure through her music being used in an i-Pod commercial. Tickets are still available and only $25.
 If political humor is more your style check out the Capitol Steps at the Cutler Majestic Theatre on Tremont St. Show starts at 8:30 and tickets are $35, $40 & $60.
 Bob Marley is at the Comedy Connection in Fanueil Hall for 3 shows, 6p, 8:15p and 10:30p.
 Up on Rte 1 in Saugus. Giggles Comedy Club has Kevin Knox
John David and Greg Murphy for two shows, 7p and 9:15. Get there early for good seats. Next weekend Lenny Clarke will be there. 
Eksi Ekso is at the Paradise for a CD release party with Caspian, Hooray for Earth, Taxpayer and DJ Die Young. Tickets are just $14.
The Middle East upstairs has Ketman for their CD release party, George Lewis Jr, Ho-Ag and Amoroso.  It's an 18+ show and $9 gets you in the door.
 Mary Lou Lord is at the Plough and Stars tonight. She's on at 10p.
TT's has their 80's Dance night with DJ Chris Ewen. 
Have a great night!!!! Tomorrow has more fun shows…especially my pick concert of the weekend. Check back with thecitypulse.com for that and more manana. 
Posted by thecitypulse in : The Daily Pulse , add a comment
Friday June 20th…
 Amanda Palmer of The Dresden Dolls returns for her second night at Symphony Hall for the Pops on the Edge series.  Tickets are still available and range from $10 - $55. Showtime is 8pm.
If the Pops ain't your bag and you want to bang your head like you did in High School. Then head on down to the Comcast Center. Can we just call it Great Woods????? Iron Maiden are in town to begin your weekend. They're touring behind a DVD they released last September. Expect a lot of hits from "back in the day." Yes, tickets are still avaialble.
 My Brightest Diamond performs tonight at the Berklee Performance Center. She just released her second album, "A Thousand Shark's Teeth" on Tuesday. Tickets are just $20. Berklee Students pay $10. 
 Having lost a couple of members after their smash hit documentary "Young at Heart." The Young at Heart Chorus performs at the Somerville Theatre. Unfortunately, it's SOLD OUT!
Across the street at Johnny D's they have The Soul Band. A 7 piece band that will knock your socks off.
 Chad Perrone has a CD release part tonight at the Paradise with Tim Blane and Cahill opening the show. It's an 18+ show and tickets are $15.
T.T's has Carter Tanton of Tulsa, Evangelicles, Frog Eyes and Shearwater. Tix are just $12.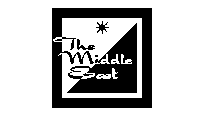 The Middle East Upstairs has the legendary garage rockers The Lyres, The Black Hollies, Traveling Circle, The Time Beings and Black Box Revolution. It's an 18+ show and tix are $9.
While downstairs at the Middle East has Polvo, Birds of Avalon and New Radiant Storm King. Another 18+ show . It will cost you $14 to get in.
Catch Andrea Gillis  and from Sweden, Stupidity at the Plough.
 in Somerville has The Rex Complex performing tonight.
 Meanwhile, back in Cambridge, Tim Gearan and Friends are at Atwood's Tavern.
 Inter-league play continues this weekend. The St. Louis Cardinals visit Fenway for the first time since the World Series waaaaaaaay back in '04. Tim Wakefield will be on the mound. 
Who's funnier??? We'll find out on Monday. Local guy Steve Carell goes up against Canadien funny man Mike Myers. Carell is in a re-make of the Mel Brooks TV show of the same name. Mike Myers brings another one of his creations, this time the Guru Pitka, to the screen. Both open today.
If you are heading out to a local bar this weekend or anytime for that matter the following are the 14 songs NOT to play on the bar's jukebox:
14. "All I Wanna Do," Sheryl Crow
13. "Mr. Brightside," The Killers
12. "It's the End of the World as We Know It," R.E.M.
11. "Dancing Queen," ABBA
10. "Sweet Home Alabama," Lynyrd Skynyrd
9. "Don't Stop Believing," Journey
8. "Smooth," Carlos Santana and Rob Thomas
7. "Hotel California," The Eagles
6. "I Will Survive," Gloria Gaynor
5. "Paradise by the Dashboard Light," Meatloaf
4. "Bawidaba," Kid Rock
3. Anything by the Beatles
2. "Piano Man," Billy Joel
1. "American Pie," Don McLean
Source: holytaco.com
 The concert season hits its full stride this weekend. Lots to pick from so make sure you check back tomorrow, Sunday and for the rest of your life to find out who's in town and when right here at thecitypulse.com