Posted by thecitypulse in : The Daily Pulse , add a comment
This date seems to be the most talked about date for the last 2 weeks. "U2 is coming to town!!" Where are they going to play?? Well, here's where they won't be playing…
 The House of Blues, which used to be Metro a place U2 once played in the 80's, has George Thorogood & The Destroyers along with Tom Hambridge. Tickets are $29.50 & $32.50.
 Over at the Orpheum, where U2 played on their "War" tour, it's Hall & Oates. Tickets are $37, $42.50, $62.50 & $72.50.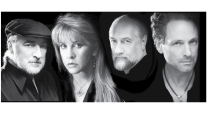 Fleetwood Mac is at the Garden, where U2 played both the new and old buildings. Tickets are $47, $77 & $147. Here's the set list from Opening Night…
• "Monday Morning"
• "The Chain"
• "Dreams"
• "I Know I'm Not Wrong"
• "Gypsy"
• "Go Insane"
• "Rhiannon"
• "Second Hand News"
• "Tusk"
• "Sara"
• "Big Love"
• "Landslide"
• "Never Going Back Again"
• "Storms"
• "Say That You Love Me"
• "Gold Dust Woman"
• "Oh Well"
• "I'm So Afraid"
• "Stand Back"
• "Go Your Own Way"
(encore)
• "World Turning"
• "Don't Stop"
• "Silver Springs"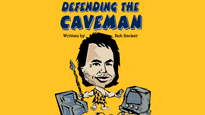 Defending the Caveman is at the Wilbur Theatre. Tix are $41 & $50.
 The Roxy presents Tricky 
The Floacist 
Natalie Stewart 
Doors @ 6:30 / Show @ 7 
18+ Event 
Tickets: $25 in advance & at the door 
 The Paradise, where U2 made their Boston debut, features The Wailers performing the legendary album Exodus withTomorrow's Bad Seeds, YVAD  
doors at 7 PM; 18+ show
 Church in the Fenway has THE EMERGENZA FESTIVAL
THE ADVOCATES
MOONSTONE LADY
THE NEW REPTILES
NAREE
INNOCENT UPRISING
Cover is $15 
 The Bacon Brothers are at the Hard Rock Cafe. $25 general admission advance tickets available only online. $100 limited VIP tickets available through the same link. 21 Plus Only Event - MUST HAVE VALID ID TO ENTER - - NO EXCEPTIONS !!!!
CAMBRIDGE:
 Upstairs at the Middle East has Benjy Davis Project (Rock Ridge Records), Andrew Hoover (Rock Ridge Records), Jer Coons, Alexis Babini – (Acoustic performances)

9pm - 18+ $8
 Downstairs at the Middle East, check out Eli Reed and the True Loves, Jenny Dee and the Deelinquents, Emeen Z Band, with Sean and PJ of Soul-le-lu-jah (opening the show and spinning in between sets) – presented in coordination with Boston Music Spotlight 7pm - 18+ $12
 TT's has Scrambler Seequill

11:30pm
Magic Magic
10:40pm
Electric Laser People
9:50pm
The Press
9:00pm
Cover is $7
The Plough & Stars features at 10:30pm Mary Lou Lord along with Chick and Joyce from Scarce
 The Lizard Lounge presents the Opera Boston Underground at 7. Cover is $10. That's followed by Dennis Brennan. Tickets are $8.
 in Porter Square has at 7:15 PM  Spell or Dare!
A new[ish] game show with host Laura Cortese - Sign up at 7:15 with Bee beginning at 7:45
10:00 PM  
AUDREY RYAN
NO COVER!!!
 It's Atwood's Tavern weekly Pub Quiz.
 in Harvard Square has Rick Jenkins hosting Fresh Faces: Jimmy Anicet, Daniella Capolino, Mike Del Ilano, David Grabiner, Joe Madaus, Matt McArthur, Maggie McDonald, Andy Ofiesh, Ted Pettingell, Tim Vargulish. Cover is $8.
SOMERVILLE:

 This show isn't on the schedule at the Somerville Theatre. But these guys are there. 
 Good Luck getting in.
 Across the street at Johnny D's it's ENTER THE HAGGIS celtic rock. Maybe U2 will head over there after their show.

 Over at The Burren they're gonna be BROADCASTING LIVE U2 SHOW!!!
 Sally O's has at 8:00p  Free Poker, lots of prizes! And then at 10:30  Trio Subtonic.
Check out the Rex Complex at Precinct
 Bull McCabe's in Union Square features Chris Stoval Brown
BRIGHTON:
 Porter Belly's has a very cool thing happening tonight with Rock Band and Open Mic colliding — compete for cash prizes this one time only! First prize is $100, with two $50 prizes for two runners-up. All contestants get 1/2 off beer or wine. The competition will take place from 10pm - 12:30.
ALLSTON:
 Great Scott presents The Sidehatch Sidehow with 

The Murder Mile 
The Thickness 
A Hero Next Door 
The Workout 
FEATURING: 
The Human Knot 
Escapologist 
… and more!
Cover is $8.
A very busy night indeed!!! Have fun if you're going to U2. Somerville is gonna be crazy tonight. If you're not headed there you'll have a good time no matter where you go. See you back here tomorrow at thecitypulse.com