Posted by thecitypulse in : The Daily Pulse , add a comment
Welcome to the first weekend of May. Here's what's happening tonite…
BOSTON:
 The Garden is gonna rock tonite with Game 7 of the Celtics playoffs!!! It should never have gotten this far. Without Garnett & Powe it has. Tix, if you can find 'em are $19.50 - $676.50.
 The House Of Blues welcomes metal guys Opeth. Tix are $22 & $27.
 British songstress Adele is at The Orpheum. Tix are $22.50, $27 & $32.50.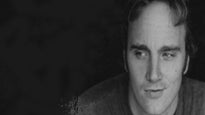 Comedian/TV Star Jay Mohr heads to the Wilbur Theatre for 2 shows. 7 & 9:45. Tix are $29 & $39.
 The Paradise has The Bouncing Souls - 20th Anniversary Tour with The Loved Ones, Black President  

doors at 7 PM; All Ages Tix are $20.
 Church in the Fenway hosts STREAMLINE + MONALISA OVERDRIVE + PREVALENCE_+ THE HANDS OFF LOVE AFFAIR. Cover is $10.
WORCESTER:
 Professional Bull Riding returns to the DCU Center. Tickets range from $10.50 - $50.50. Tickets are $2.00 more at the box office.
 The Palladium has 
 presenting The Way Of The Flesh Tour Gojira, The Chariot / Car Bomb and Marc Rizzo from Soulfly. Tickets are $20
CAMBRIDGE:
 The Middle East upstairs presents Knight Out - 3rd Left, Welcome To Florida, Sand Machine, Shakyfoot (CD Release)
9pm - 18+ $10
 Downstairs at the Middle East it's Knight Out - The Midnight Howlers, Bear Motor, Miars,Sutra, Shadwell

7:30pm - 18+ $10
 TT's has The Motion Sick

Midnight
Red Quiet
11:00pm
Hypernova
10:00pm
Talk Modern
9:00pm
Tix are $10
Check out Michael Tarbox at 10:30pm tonite at The Plough.
 Cuddle Magic is at the Lizard Lounge with special guests Railbird and Matthew Loiacono. Tix are $10.
 Toad in Porter Square has at 7:00 PM  
Christian McNeill and at 10:00 PM  THE REX COMPLEX. NO COVER!!!!!
 in Harvard Square has Rick Jenkins hosting…Ahmed Bharoocha, Janet Cormier, Alvin David, Tom Dustin, Clark E., Chris Fleming, Mike Del Ilano, Joe Madaus, Chris Pennie, Brian Shimkin. Cover is $10.
SOMERVILLE:
 Johnny D's gets it groove on tonite with Booty Vortex.
 Sally O's has at 5:30p  Reverb Joe & The Reverberators and at 9:00p  One Thin Dime. NO COVER!!!!!
It's Mike Murray & Guests at Precinct. 
 Bull McCabe's in Union Square has our "pick" of the night with Kevin Connolly.
ALLSTON:
 Great Scott has Captain Cutthroat, The Force, Forgetful Jones and Build A Machine. Cover is $10.
BRIGHTON:
 Porter Belly's hosts Wishful Thinking.
Get out and have fun tonite!!! See you back here at thecitypulse.com