Posted by thecitypulse in : The Daily Pulse , trackback
Another month ends and another begins. Let's see who's closing out the month tonight.
BOSTON:
 Check out New Found Glory with Bayside, Set Your Goals, and Fireworks at the House of Blues. Tix are $19 -$22.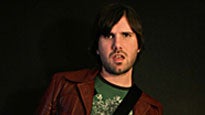 Comedian/Musician Jon Lajoie is at the Wilbur Theatre. Tix are $22.
 Chick Corea and John McLaughlin: Five Peace Band are at the Berklee Performance Center. Tickets are $35, $50 & $70.
 The Paradise has The Bouncing Souls - 20th Anniversary Tour with The Loved Ones, Black President, Detournement 

doors at 7 PM; All Ages. Tix are $20.
 Church in the Fenway presents ST. HELENA + THE KICKBACKS + THE 'MERICANS. Cover is $8
FOXBORO:
 Showcase Live features India.Arie with Laura Izibor. Tickets are $26.
CAMBRIDGE:
 The Middle East presents Sole(Anticon), Awol One, Ceschi, Factor, Scottysix with Cainam, Left Over Wine, Mic Monarchy, H.W. and more… with music byDeeJay Emoh Betta
9pm - 18+ $13
 Downstairs at the Middle East WFNX presents : Manchester Orchestra,Fun (ex-members of Format and Anathallo), Audrye Sessions, Winston Audio

7:30pm - 18+ $14
 TT's has Bowerbirds

11:45pm
Bell
10:45pm
Sarah RabDAU and the Self-Employed Assassins
9:50pm
Quixote
9:00pm
Cover is $10.
Be at the Plough at 10:30pm for 
Movers and Shakers
PLUS
Jeff Darosa
 Passim features Eric Andersen. Tix are $22. You can hear Eric today on WUMB at 2pm.
 Check out Sub Rosa tonite at the Lizard. It's the Secret Society of Rose Polenzani with Friends and Strangers featuring Session Americana, Jennifer Kimball, David Champagne, Dave Godowsky and many more. Cover is $10.
 Toad in Porter Square has at 7:00 PM  

Melvern Taylor
and His Fabulous Meltones
10:00 PM  
THE GILDED SPLINTERS
NO COVER!!!
 in Harvard Square features The MC Mr. Napkins Show with Steve Albert, Sandy Asai, Rick Canavan, Dan Crohn, James Duffy, David Powell, Greg Rodrigues, Anthony Scibelli, Bethany Van Delft. Cover is $8.
SOMERVILLE:
 Johnny D's has JULIEN KASPER

JIM KELLY jazz/rock guitar
 Check out at  9:00p  Natalie Flanagan with Fireking at Sally O's. NO COVER!!!
 Bull McCabe's in Union Square has Tom Hagerty.
ALLSTON:
 Great Scott features Arletta, Hands And Knees,  Mr. Sister and The First Day Of Summer. Cover is $9
BRIGHTON:
 Porter Belly's has Felonius Mayhem
Get out and have fun. Catch the C's and Sox on TV somewhere and then catch some of these great bands listed above. See you back here tomorrow at thecitypulse.com