Posted by thecitypulse in : The Daily Pulse , trackback
Here we go, the last weekend of June!!! Time is just flying by!!!! Let's see what's happening tonight…
BOSTON:
The House of Blues has the Emergenza Final. Tickets are $20.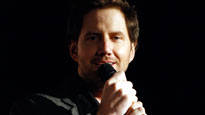 Comedian Jamie Kennedy hits the Wilbur Theatre tonite. TIx are $23 & $29.
The Paradise features Buffalo Tom with Mean Creek, Chris Campion  doors at 8 PM; 18+ show.
Demi Lovato is at the Agganis Arena with David Archuletta. Tickets are $39.50 & $49.50.
Church in the Fenway has SUPER SOUL SPECTACULAR!!
A KILLER Lineup of Boston Soul / R&B / 1960's Girl Group
Bring your dancing shoes and GET ON DOWN!!
This should be a fun night with some of the areas BEST!!
Cover is $10.
The Hard Rock presents Stepping Feet - Dave Matthews Band Tribute With Special Guests: Matt Schwachman Band & Clayton Senne. Tix are $12.
FOXBORO:
Showcase Live has Spread Eagle - A Tribute to the Eagles. Cover is $15.
WORCESTER:
The Palladium features Pro-Pain with Sworn Enemy and Mantic Ritual. Cover is $17.
CAMBRIDGE:
The Middle East upstairs has Kudgel, Black Helicopter, Bob Evans (reunion), Guerrero, Mead Hall – 18+ $9 – NOTE: 8pm Doors
The Middle East Downstairs features Trust v. Banger with DJs Roguewaves and Jay K (So Dope), Black ELement & Durkin – 18+ $10
TT's gets their groove on with Latex Lily pres. Night Of The Dolls "Noir"
DJ ChrisEwen spins goth, industrial, electro & more…$5 before 10:30, $10 after
Check out at 10:30pm
Sara Levesque Band at the Plough.
It's Ropeadope Night at the Lizard Lounge with Leo Genovese, Japhy Ryder and Tim Collins. Cover is $10.
in Porter Square has at 10:00 PM
ORGAN IN ORBIT…NO COVER!!!!
The Tim Gearan Band is at Atwood's Tavern.
in Harvard Square has Ken Reid hosting Leah Dubie, Chris Fleming, Erin Judge, Julie K., Tim Messenger, Jen Myszkowski, Erik Charles Nielsen, Gary Petersen, Joe Picirillo. Cover is $10
SOMERVILLE:
Johnny D's features BRONZE RADIO RETURN and STEPANIAN
Sally O's has at 6:00p  Radioactive Rustlers and at 9:00p  Sarcasmatics. NO COVER!!!
Check out
Bull McCabe's has Two Worlds.
ALLSTON:
Harpers Ferry goes back to the 90's with DAYS OF THE NEW, LA MOB and BREAK THE DARK (ACOUSTIC). Cover is $15.
BRIGHTON:
The  Charlie River Band is at Porter Belly's.
CAPE COD MELODY TENT:
Susan Tedeschi with special guest Shemekia Copeland…Tickets are $33.25 - $49.25
Have a great Friday night. Be safe and we'll see you back here at thecitypulse.com